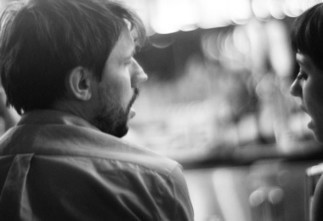 The next time you have a chance to step up and pitch to a crowd, expecting them to invest, remember these things.
How long will it be before entrepreneurs realize and start treating fundraising is a sales process, not as an inalienable right?
Last week I attended my umpteenth Angel group forum. Four formal pitches, six mini pitches, plus a few updates from the ecosystem. Not an uncommon pattern for a gathering by an Angel group.
The problem: nearly all of these presenters presented facts and figures. Slide after slide of the same-old, tired 10-slide set of details. Far too many details. Details no investor can remember today.
The problem: presentations, not stories. Slide after slide filled with bullets and text, which presenter after presenter turned to face rather than connecting with the audience. Rather than grabbing the audience's hearts and making them feel the importance of the startup's work.
The problem: nine presenters who presented from behind the lectern, fifteen feet from the nearest investors, rather than stepping up to look those investors in the eye, to begin the process of building trust, which is the core of any investment.
The problem: pitch after pitch that were crafted without regard to the fact that the day would be filled with other pitches. Pitch after pitch after pitch that failed to bring anything entertaining or interesting to stand out amongst the competition. Where in fundraising, the competition is EVERY OTHER company raising money.
Finally, the biggest problem of them all: far too many entrepreneurs who pitched without excitement and without passion. If the speaker is not excited, there is no chance anyone in the audience will get excited. What a waste of time and energy delivering a tired, boring, cookie-cutter business plan. Read more: click image or title.
Need funding?
Get your Free Business Plan Template here: http://bit.l/1aKy7km