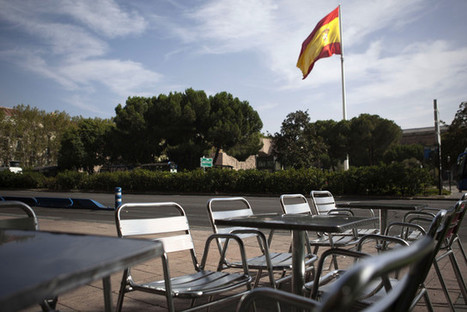 The rush starts at about 8 p.m. at
La Infinito. That's when Antonio Rojas Fernandez and Paloma
Perez Rodriguez's Madrid cafe usually fills up, typically
keeping them busy until midnight.
While they have two part-timers to help prepare food and bus the dozen tables a few times a week, the couple hasn't taken more than a day off each since opening in May 2012, five months after they lost their jobs. She was a teacher, while he installed television antennas.
"It's not easy, but it's working," said Perez, 36, popping her head through a beaded curtain from the kitchen as the fruit blender's whir covers the music. "I tell people it's true I still have problems," said Rojas, who is a year older. "The difference is that now they're the ones I've chosen."
As Spaniards endure the worst economic crisis and deepest austerity measures in their country's democratic history, start-up companies are proliferating.
To read the full article, click on the title.
Get your Free Business Plan Template here: