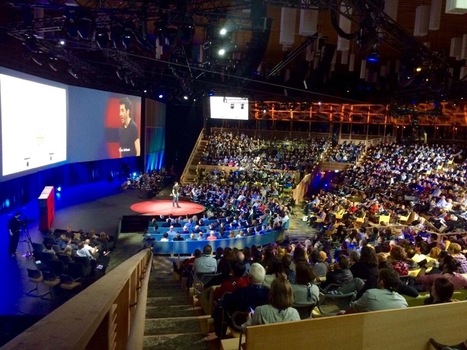 In August of 2015, I was invited to give a TED Talk. Here's the full (very stressful) story.
You've probably heard this Seinfeld joke:
According to most studies, people's number one fear is public speaking. Number two is death. Death is number two. Does that sound right? This means to the average person, if you go to a funeral, you're better off in the casket than doing the eulogy.
Knowing humans, this shouldn't be that surprising. I've mentioned before that we all have this problem where we're weirdly obsessed with what other people think of us, so it makes sense that public speaking should be our collective phobia.
But then we also live in a world where public speaking can happen to any of us at any time. Even if you never give an official "talk," there'll be some other time when you have to give a big toast at a wedding or present in front of a big group at work or speak at a funeral or some other ceremony. Very few of us are safe.
Over the last couple years, as I've done a small amount of Wait But Why-related public speaking, I've been able to slowly get over the fear. I've learned that if you just be yourself and talk like you normally do, it's usually received well by the audience, even if you're clearly nervous.
And that was all fine until August of 2015, when I was invited to do a TED Talk. Read more: click image or title.
Get your Free Business Plan Template here: http://bit.l/1aKy7km
Dave,
Your BP template help me achieve the goals I've been trying for 5 years. The template led me to produce an effective tool to attract the investors I need.
Thanks
Robert