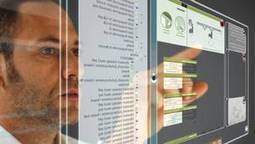 Business education has an important role to play in boosting Canada's edge in the digital age by combining masters of business administration (MBA) programs with technology management skills, industry experts say.
Released in April, the World Economic Forum's Networked Readiness Index ranked Canada 12 th out of 144 countries, down three spots from the previous year. The point of the index is to illustrate which countries' economies are well poised to benefit from technology-based industry.
Those that ranked higher – such as Finland, the United States and Singapore – were credited with having friendly business environments and top education systems.
Via
Alianza Superior
,
ThePinkSalmon
,
Fred Zimny