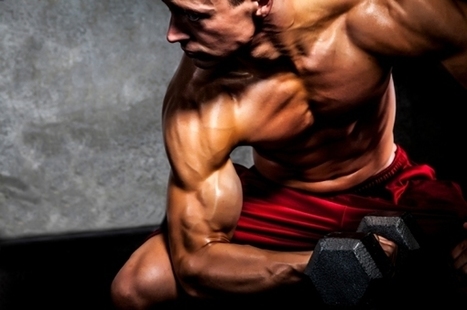 Excerpts:
Cogito Ergo Sum: I think therefore I am. These words of wisdom were originally dropped by the philosopher René Descartes at the turn of the 17th century. And through the ages, they have stood the test of time as a to-the-point representation of the power of the human mind.
Like the Latin language itself, the mental approach to bodybuilding has long been forgotten by the majority of gym-goers worldwide. The psychological aspect of the iron game is consistently being overlooked in favor of more literal concerns: things like exercise choice, number of sets, and number of reps. Although these things have an important role in our sport, they're inconsequential if you're not psychologically prepared to approach them with the mentality indicative of a champion, and more importantly a warrior.
A mental state of self-assuring maniacal consciousness needs to be attained before physical limits can be transcended. The mental approach to physical progression continues to be put on the back-burner, as the spiritual warrior now finds his home between the pages of antiquated literature; not in the arena where he belongs.
Read Full Article: http://bit.ly/1a0SHvm
Via
The New Media Moguls