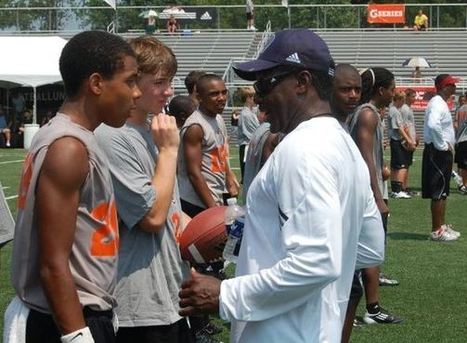 Good youth sports coaches teach, model, and demand respectful behavior, fairness and sportsmanship by athletes.
As a society we would not find it acceptable if teachers encouraged their students to cheat on tests. Youth sports should be no different. Existing programs to teach athletes moral ethics and to help coaches to teach moral ethics should be expanded and instituted in every community to teach decision-making, sportsmanship, competitive integrity, inspiring through leadership, justice and competitive responsibility.


Good coaches are alert to the possibility of bullying and proactively seek ways to reduce it. Similarly, a good coach teaches and models respect for the opposing team and game officials.
Coaches should be able to accept bad calls by umpires, refs and other sports officials (remember, most of them are volunteers, too)and mistakes by players without a public display of emotion or of dissatisfaction


Via
Amanda Mueller