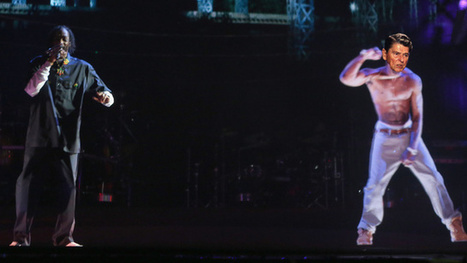 Via Gawker:
The rumored hologram Ronald Reagan — created by the same people who re-animated 2Pac for Coachella earlier this year — exists, but his presence has been cancelled, reportedly because the sponsors don't want to upstage the actual, flesh-and-blood candidate. Yahoo! has the scoop:
"It wasn't officially going to be part of the convention," Tony Reynolds, founder of crowdsourcing website A KickIn Crowd, told Yahoo News in a phone interview Thursday. "It was going to be outside of the convention at the Lakeland Center."
Reynolds obtained rights to a Reagan speech discussing small businesses and plans to use the hologram to promote the Jumpstart Our Business Startups Act. [...]
However, Reynolds says he discussed the idea with a number of Republican activists who asked him to delay the project out of concern it would overshadow Mitt Romney's acceptance speech. [...] Reynolds said another reason he delayed the unveiling was that he didn't want the hologram to be used for partisan purposes...
(click pic to continue reading)
Via
Billy Corben