Scoop.it!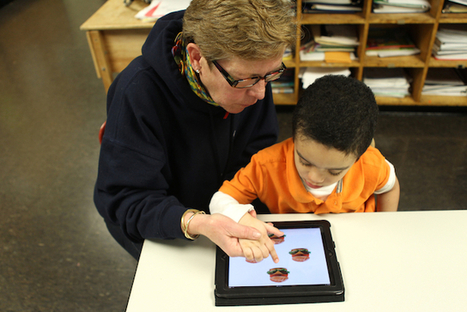 Fed up with the sad reality special education students face, Neil Virani changed his students' lives with technology.
Via
John Evans
Julie Newman's insight:
I found this article very inspirational because it describes a teacher, Jane Good, who did not give up on her special needs students, as the school system was prior to her arrival. Before she came to her current school, her special needs students were placed in broken-down classrooms where they were given no attention and very low expectations. Good was able to guide her students in overcoming these obstacles with the help of a technology grant she received allowing her to supply everyone of her students with an iPad. These iPads allowed students to accomplish goals no one ever thought was possible for them. For example, one student who had never written before due to his lack of fine motor skills wrote his first word on the iPad. Similarly, three other students were able to learn to read though the iPad's stimulating and interactive features. After reading this article, I found that the iPad and other technologies truly helped children with special needs step outside the limitations previously established for them by the school system and make progress no one ever believed could be made. This alone shows me how powerful this tool can be in a special needs classroom. These students need to be stimulated through interactive learning and the iPad provides just that. I have found a lot of research that agrees with this article and proves that technology is a necessity in the special needs classroom.