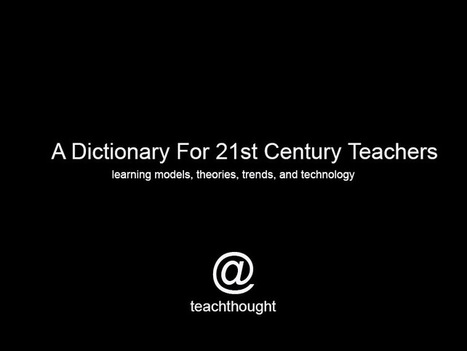 "Purpose: Improving our chance for a common language in discussing existing and emerging learning trends, model, and technology in hopes of innovation in classrooms, and collectively, education at large.

"Audience: K-12 & higher ed educators, researchers, institutions, and organizations globally.

"Form: An index of learning models, theories, forms, terminology, technology, and research to help you keep up with the latest trends in 21st century learning. This page was created and is updated by Terry Heick and TeachThought Staff, who you can contact directly with suggestions for terms, improved citations, corrections, or additions to the index.

"Revisions: Persistently updated. In addition to new definitions, models, and strategies, citations and references will also be added periodically, as will updates, corrections, edits, and revisions."
Via
Jim Lerman