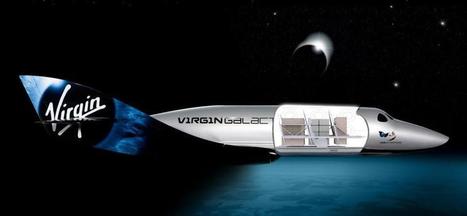 NASA has lined up 12 research payloads to fly on Virgin Galactic's SpaceShipTwo rocket plane, including an experiment aimed at pioneering 3-D printing in outer space.


The experiments were selected through NASA's Flight Opportunities Program to benefit from the few minutes of zero gravity that will be available during SpaceShipTwo's flights to the edge of Space.

Suborbital space ventures such as Virgin Galactic and XCOR Aerospace are hoping to capitalize on offering services for researchers as well as space tourists. Planetary scientist Alan Stern of the Southwest Research Institute has said that over the long run, research projects could become more of a "killer app" for the suborbital space industry than tourist flights.
Via
Stratocumulus