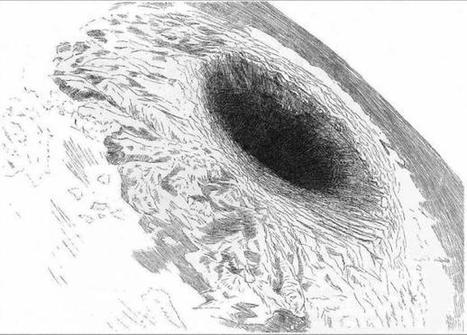 The Hollow Earth theory states that the Earth is a hollow planet with ancient entrances to the subterranean world scattered throughout it, including near both polar caps. This theory has been reported since ancient times and scientists such as Edmund Halley have defended it throughout history.
From 1818-1826, the American John C. Symmes passionately supported the theory as well. According to him, there was a subterranean world inside our planet illuminated by a tiny sun, and that included mountains, forests, and lakes. Symmes launched a national campaign aiming to raise the necessary funds to send an expedition to the Arctic to search for an entrance to the subterranean world.
Meanwhile, the first man to fly over the poles, Richard E. Byrd, in his report said he "inspected about 26,000 km (16,155.7 miles) around and beyond the Pole." This simple sentence with the words "beyond the Pole" are the foundation on which many advocates of the hollow earth theory accuse the US government (who funded Byrd's flight) of a cover-up, saying that Byrd went into the Inner Earth.