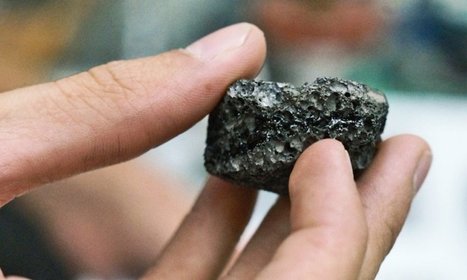 A team of researchers from the University of California in Santa Barbara has figured out how to deflect asteroids and stop them from spinning—using lasers. Yes!
They used basalt to simulate an asteroid (basalt and known asteroids have similar composition) and directed a laser at the small rock until it was white hot.
As the laser eroded material from the rock, in a process called laser ablation, the rock sample's mass changed and in effect produced a "rocket engine" where the asteroid uses itself as a propellant—in space, this could alter the asteroid's trajectory.