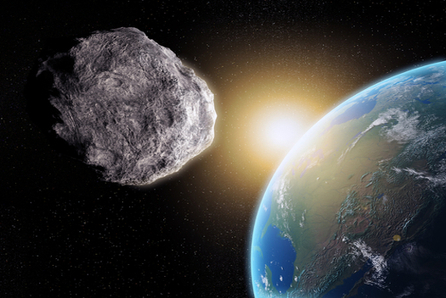 "The company, called Planetary Resources, Inc., intends to mine 100 or more near-Earth asteroids for resources including water and various precious metals."
"Space resources are "just so valuable" and "really are the low-hanging fruit of the solar system," co-founder and co-chairman Eric Anderson told SPACE.com. The idea is to generate resources in space sufficient to impel additional colonization efforts, creating a network of veritable "in-space gas stations" to fuel ongoing and expanding operations."
My comment:
Should space be a commons? Or should it be "first come, first served"?
If space and what flies around out there, including other planets and stars, are to be a commons, who is to administer/steward it, and under what interstellar code of law?
The sooner we ask those questions and find answers to them, the better. Otherwise we'll have another "Wild West" up there, with life on other rocks endangered just because "we need the minerals they sit on"...