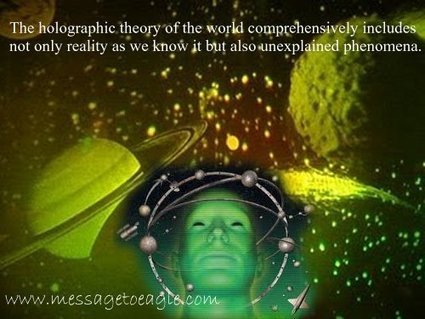 All what we believe is real, our whole physical world, is - in fact - an illusion being proved by the holographic universe, one of the most remarkable theories of 20th century.
Energy fields are decoded by our brains into a 3D picture, to give the illusion of a physical world.
Despite its apparent materiality, the universe is a kind of 3-D projection and is ultimately no more real than a hologram.
"Our brain mathematically construct objective reality by interpreting frequencies that are ultimately from another dimension, a deeper order of existence that is beyond both space and time:
The brain is a hologram enfolded in a holographic universe!"