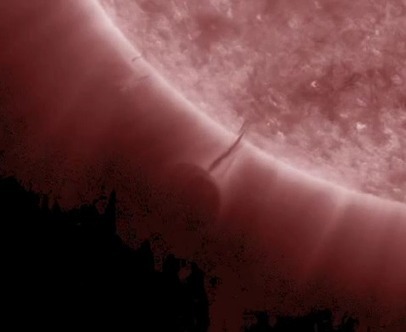 UFO Near Sun: Astounding NASA Video from an orbiting NASA telescope reveals bizarre, UFO-like object siphoning energy from the sun.
(My comment:) There are several videos embedded in this article, showing what seems to be a giant (larger-than-earth) round object getting close to the sun, drawing in something through tornado-like tubes and then leaving.
What was that? is the question asked in the article.
Is our reality really so limited that we cannot conceive we might be observing a giant space ship using the sun as a reservoir of energy from which to replenish its own reserves?