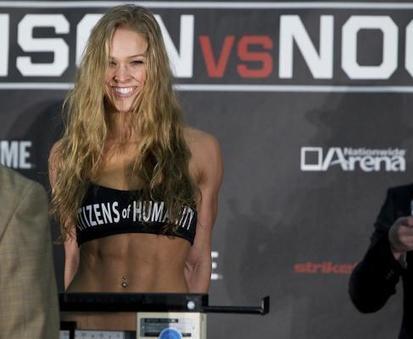 I pity the fool if he doesn't perform to her liking.
(Rowdy) Ronda Rousey, the first woman signed to the UFC, says sex — and plenty of it — is on her things to do list before she fights
.Fact remains: Rousey is a badass chick with a killer attitude and an unbeatable style. Wonder what her record is in bed.
"Quite the attractive young lady". And a certified bone crusher.
I pray for whoever the poor guy is underneath her.