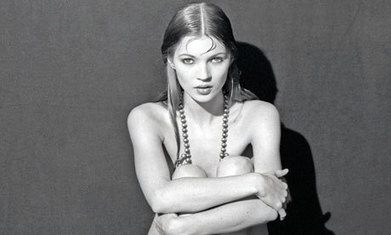 "People are screwed up in this world. I'd rather be with someone screwed up and open about it than somebody perfect and ready to explode"
Kate Moss exploded "Kate Moss said ex-boyfriend Johnny Depp advised her to 'never complain, never explain' - but now she's telling all about heroin chic, heartbreak and her teenage nervous breakdown".
In 1990 she was just 16 when a nude photoshoot launched her career. Moss became a global star in 1992 when she appeared with Mark Wahlberg in a Calvin Klein campaign shot by Herb Ritts, but the experience pushed her over the edge.
But isn't only predatory men who are the problem, it's the blurring line between sexual imagery and fashion, and the models who have to negotiate it are often young – and fear speaking out.
Life's not about feeling better, it's about getting the job done.