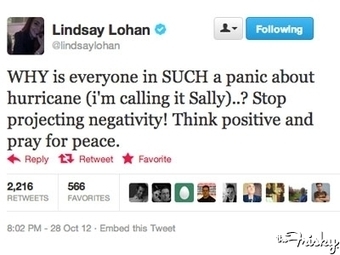 Lilo is sad about hurricane Sandy.
She probably forgot to ad it into her nude collection.
The East Coast is bracing for Hurricane Sandy to hit land, but Lindsay Lohan wants you big babies to quit harshing her mellow with your dramatics.
She doesn't like the name Sandy, Sally is far better.
Starlet life Lindsay Lohan is no fun, please feel for her.