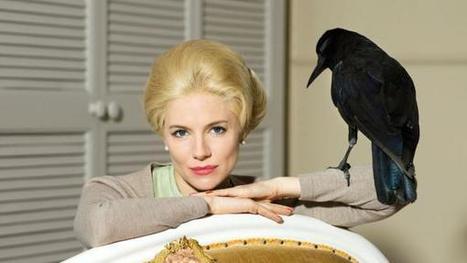 Abuse women in the entertainment world is nothing new!
Tippi Hedren's nightmarish experience with Alfred Hitchcock is the subject of HBO's 'The Girl,' starring Sienna Miller.
Doing some research, I'm highly skeptical of most of Tippi's negative remarks.
1) She previously alleged that Sean Connery made unsolicited sexual advances toward her; it was hoax.
2) Tippe Hedren also alleged that Hitchcock abused Kim Novack when Kim didn't complain
3) Hitchcock also abuse big name satrs like Grace Kelly, Doris Day, and Kim Novack putting up with such abuse.
4)Also don't believe that an English director could get Hedren blackballed throughout Hollywood
Myth is sometimes more memorable than real