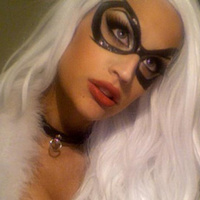 Are you astonished that harassment is part of this culture?
Unfortunately, this year's New York Comic Con wasn't just about superhero shenanigans, furries finding furry love, and gaywads and dorkwads signing historic wad accords.
They do have a harassment policy, but it's generally vague.
The way those men treated Mandy? Obviously inappropriate. Men looking at and appreciating (attractive) women? Human nature. Let's not make the kinds of mistakes that will end up with us labeled as misandrists
Good for her. I would have just kicked him in the balls.