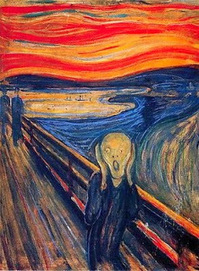 Today, I learned about a Twitter app called Samaritans Radar that was "pulled" because it took social media "listening" a step too far. According to a Change.org petition (here), the app "breaches people's privacy by collecting, processing and sharing sensitive information about their emotional and mental health status."

"Samaritans Radar is a surveillance system that collects people's tweets, analyses them to judge whether the person may be vulnerable or in distress, and then sends emails to people's Twitter followers alerting them to that fact. This happens without the knowledge or consent of the people whose tweets are being collected and analysed by the Samaritans. As of 30 October 2014, Samaritans Radar was monitoring and analysing over 900,000 Twitter accounts.

"Anyone can sign up to receive an email when someone appears to be sensitive or in crisis," noted the petitioner. "While this could be used legitimately by a friend to offer help, it also gives stalkers and bullies and opportunity to increase their levels of abuse at a time when their targets are especially down. Just as bad, not everyone apparently wanting to help may be able to do so effectively or has the person's best interests at heart."

Wow! Talk about the road to hell being paved with good intentions!

The "creative" agency that designed the app may have been part of the problem suggests a Wired.uk article. Why?
Via
Pharma Guy