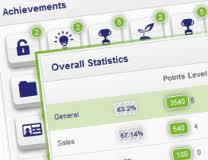 Zurmo is a web based platform independent Open Source CRM application primarily focused on solving day to day business challenges by streamlining sales processes, enhancing sales productivity and much more by providing better user experience than traditional CRM systems. It is an alternative that is mobile, social and gamified.

Zurmo's primary objective is to provide an easy-to-use, easy-to-customize, highly flexible CRM application that can be adapted to any business use case. Its innovative feature set has increased user adoption and transitioned an otherwise dull system to an engaging, enchanting, and fun system that end users enjoy using.
Open Source Software (OSS) have their share of benefits – an advantage of lower total cost of ownership (TCO) as there are no licensing fees, no vendor lock-in, there is no one to "discontinue" the software.
Via
Ashok Ramachandran