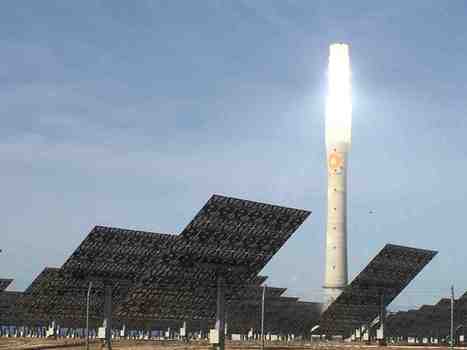 With nuclear ruled out as way too expensive, it may finally be time to turn to solar tower and storage technology. The technology is proven, dispatchable and cheaper than most people think.
"It is the way to see the future".
So says the sign at the entrance of Gemasolar, the world's first commercial-scale solar tower and storage facility, in southern Spain. And the future is so impressive that the glow from the 140-metre solar tower at the heart of this unique plant can be seen from the city of Cordoba, some 80kms away.