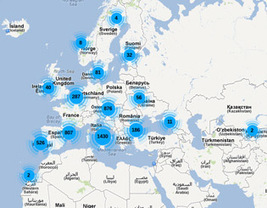 Albertslund and Nantes featured in two videos about sustainable energy 12 November 2012 - 16:50
The Covenant of Mayors Office recently visited Albertslund (Denmark) and Nantes (France) to shoot two videos about sustainable urban energy projects.
***Albertslund aims at voluntarily reducing its CO2 emissions in 32% by 2020. Have a look at the video here.
***To get to know more about Nantes' public transport options, click here.