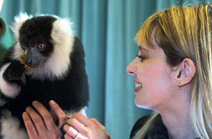 Gossip is not a trivial pastime: it is essential to human social, psychological and even physical well-being.
***
Etude de Kate Fox (2001) sur le thème du bavardage. Intéressant. A lire. Extrait.
***
"The subject of gossip is increasingly attracting the attention of researchers in social psychology, anthropology, evolutionary psychology, sociolinguistics and social history. Even philosophers are being drawn in to the debate. Although the word 'gossip' was originally a positive or at least neutral term (deriving from 'God-sibb' – a person related to one in God, a close friend or companion), it has more recently acquired some pejorative connotations. Yet most of the research highlights the positive social and psychological functions of gossip: facilitating relationship-building, group bonding, clarification of social position and status, reinforcing shared values, conflict resolution and so on. One moral philosopher goes so far as to claim that gossip, by enhancing our knowledge and understanding of human nature, qualifies as a 'saintly virtue'."