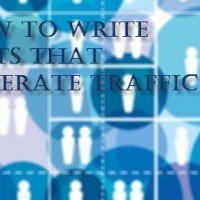 Have you been wondering how to write posts that generate traffic? I know your pain. Writers and bloggers usually suffer from this fear of rejection, of not being able to lure the attention of readers.
Content creation and marketing is the current rave. Where do you get ideas for your blog or guest posts? How do you take your content writing to the next level?
Let's count the ways..
For more: http://springrank.com/how-to-write-posts-that-generate-traffic/