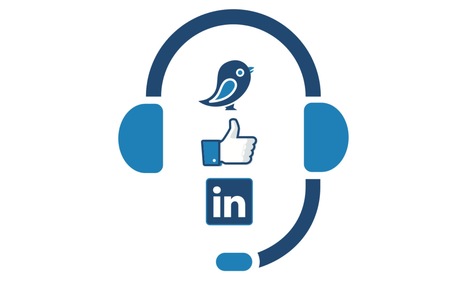 "Meet customers where they are": instaurare una relazione diretta con i propri clienti significa andare a intercettare i loro bisogni e le loro esigenze specifiche proprio là dove queste si esplicitano.
L'ascolto e i processi di engagement si sviluppano ormai principalmente online e offrono nuove e incredibili opportunità alle organizzazioni che si preparano a recepire davvero le voci, i segnali e le idee che i loro clienti condividono in rete.
"Your customer complaints, questions and compliments are publicly visible in your social marketing channels, as are your responses. Every response is an opportunity to invest in a customer relationship on a real human-to-human basis through sharing valued knowledge, resources and assistance."
Qual'è il valore aggiunto per le organizzazioni? Molto dipende dal grado di reattività, dalla trasparenza e dalla capacità di dimostrare attraverso un'interazione conitnua con il cliente i propri valorì, i punti di forza, i limiti, e le competenze legate al proprio servizio/prodotto.
La customer experience diventa allora un modello di conversazione, finalizzato ad ascoltare, fornire risposte e dare supporto nella soluzione di problemi specifici.
L'articolo originale è di Shannon Johnson (http://alturl.com/xsbym) ed è apparso su Marketing Cloud Blog: http://alturl.com/x7c5y
Via
Alberto Beccaris