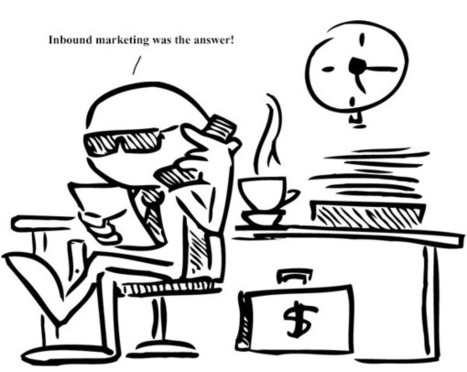 A lot are unsure if inbound marketing is right for them or where to get started. The truth is inbound marketing is a great solution for bringing in warm leads.
Last week I wrote an article titled How to Generate Leads With a Website, and I wanted to take it a step further and discuss the ever changing nature of how we generate leads from outbound marketing to inbound marketing.

No, this isn't one of those outbound marketing is dead articles. I don't believe outbound marketing will ever die. It will only evolve with the technology, but I do believe that outbound marketing is on a steady decline. Not because it doesn't work, but because inbound marketing provides such a greater opportunity, lower cost of sale, and is more effective at generating leads.
curated by Ivo Nový - http://xeeme.com/IvoNew
the whole article:
http://www.madtowndesigns.com/2012/06/is-inbound-marketing-the-answer-with-pictures/