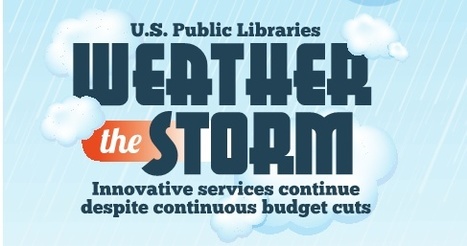 "Libraries continue to encourage innovation and entrepreneurship in their communities. Some of the highly innovative services described in the report include:
* Creative technology incubators such as the Maker Station at the Allen County (Ind.) Public Library, where do-it-yourselfers share sophisticated tools and expertise. "Maker spaces" allow users to collaborate and create, expanding the parameters of information access at the library.
[Another institution experimenting with Technology and Maker space is Cleveland's TechCentral, who's Felton Thomas I interviewed with Kayhan B and Erin Anderson on our podcast Bibliotech http://dquarium.com/bibliotech/bibliotech24]
* The application of QR (Quick Response) codes by the Contra Costa County (Calif.) Library delivers instant access to library materials and services to cardholders with a mobile phone. More public libraries are adopting mobile technology to increase community interaction, enhance access to services and improve channels for information dissemination.
[Gary Price also profiled a study called "QR Codes in the Library: are they worth the effort?" which I would recommend to anyone thinking of looking at the issue further http://www.infodocket.com/2012/09/22/article-qr-codes-in-the-library-are-they-worth-the-effort-analysis-of-a-qr-code-pilot-project/]
* To help local businesses gain a competitive edge, the Library System of Lancaster County (Pa.) offers the MarketEdge Competitive Intelligence Certification Program, which teaches people to perform effective competitor research. In effect, libraries are serving as small business incubators, providing a wide range of support including assistance for business plan development and current legal and financial databases."
From ALA's U.S. Public Libraries Weather the Storm
-- Spotted by Gary Price (@InfoDOCKET).