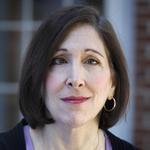 When I first heard that autistic people didn't have empathy, I assumed my son Mickey must be an exception.
He was not yet 2 when the developmental specialist told us all the things our child would never do. Pretend play. Eye contact. Empathy. I remember sitting on the floor of his bedroom days later, hugging my knees to my chest and watching Mickey build block towers, thinking, who was this child? Had he suddenly become a stranger?..
So why does this myth that autistic people lack empathy persist? The reasons are complicated -- a convergence of media, popular culture, and ignorance.
Liane Kupferberg Carter
Via
Edwin Rutsch