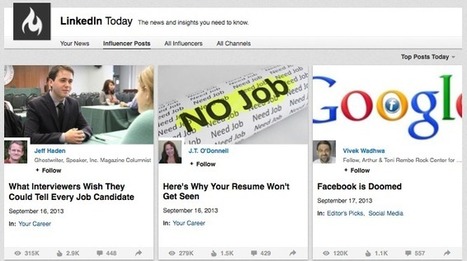 Social media's most professional network is rolling out a new feature that could help your business grow. LinkedIn users can now follow channels, which are broken into broad-based topics such as marketing strategies, higher education and healthcare.
Once you follow a channel, it shows up on your home feed.
What's the benefit, you ask? According to LinkedIn, following channels that are connected to your business will keep you ahead of industry trends and allow you to engage with business leaders.
Hope Katz Gibbs, president of Inkandescent Public Relations, says the new feature has a lot of potential in the business-to-business world. "By following channels you'll start networking with others in your industry," she said. "That connection builds trust.
Trust turns into recommendations for your business and recommendations turn into profits."While there are many ways to use LinkedIn to grow your business, Gibbs offers these networking tips to get the most out of LinkedIn's new channels.