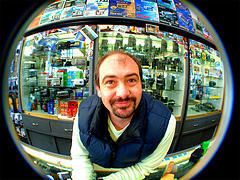 First off, one answer to the question posed in the title of this post is, it depends. The Internet has certainly turned the traditional act of selling solutions into a commodity act.
See, there was a time when a salesperson's job was to find out what the prospect lacked and provide solutions, or at least information that led to a solution. But, the Internet changed that job dramatically.
If you're still trying to sell solutions to a customer that has access to every possible bit of data and the ability to create their own solutions based on virtual reams of information from around the world, you're essentially doomed to selling on price or, worse, providing a negotiating chip to acquire the lowest price – in other words, you've become a commodity.