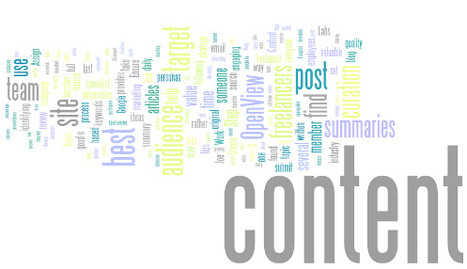 Content curation - finding the most relevant, useful, and informative pieces of content on the Web and sharing them with your readers - is one of the major themes in content marketing these days.
Instead of trying to produce all of your own marketing content, why not strive, as well, to make your website a venue that your audience will trust as a great, if not the very best, source of information on your chosen topic, issue, subject area?
Curating content "is a way to make yourself known as the Steady Eddy source of information," says Larry Chase, editor in chief of Web Digest for Marketers (WDFM), a weekly newsletter. "You want people to think, 'This guy knows what I need to know.'"
Content curation famously helped made The Huffington Post a big hit, and it can do wonders for your marketing efforts, too, but only if you go about it properly. Here are some ideas for making your content curation efforts more effective:........
[read full article
http://j.mp/nGaTSP]
Via
Giuseppe Mauriello