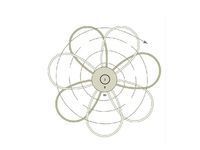 The few nations that were early into navigation and exploration in the 16th century, did very well. As we ourselves move into a world where all the advantages will accrue to those that understand Networks, I think it is vital that we understand how to navigate in the Network world.
The problem that many of us have is that when we hear the work "Network" we think of TV networks or Telephone networks that are driven by the old rules of engineering. What Valdis talks about mainly are Natural Networks, of which human social networks are a part. These are driven by the rules of Emergence and Nature and NOT by the rules of the CEO.
The good news is that the Rules of Nature in this regard are simple to understand and to operate.