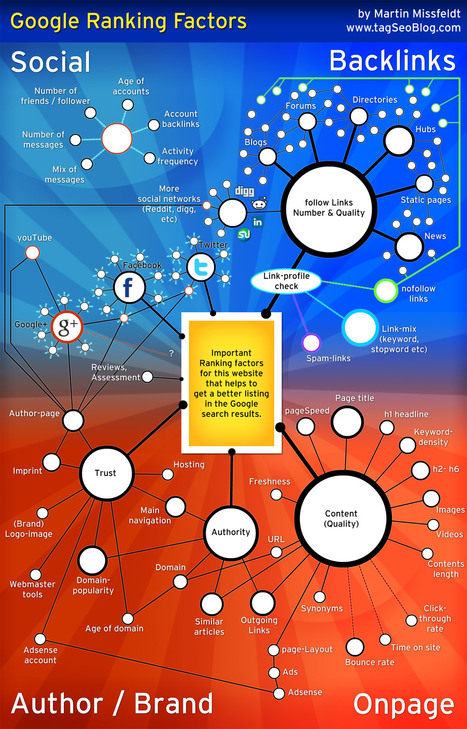 Marty Note
Not sure Google's algorithm works exactly like this depiction, but let's suspend disbelief for the moment. The value of having all the "ranking factors" on a single page so your mind can grasp just how noisy and strange it is to achieve a high organic rank is valuable.

Don't forget the float since the other big decision being made is who sees what when. The float is Google's version of Facebook's edgerank. Just because you have a website and it ranks well doesn't mean 100% of the people see it.

That last sentence is the best case I can make for diversification of any Internet marketing "portfolio" of channels (PPC, social, traditional, email, video, Infographics). Diversify or die to state it in a more succinct way.
Via
Martin (Marty) Smith
,
John van den Brink