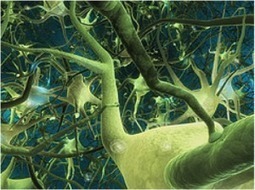 Theories of mind include the connectome, synchronous brain waves, electromagnetic fields, computer, quantum computer, and extended mind.Mind is usually considered that part of a person that allows a unified conscious awarenessof the world, our bodies, and experiences, including thinking and feeling.

Since mind seems to depend upon molecular activity in cells and in brain circuits, scientists generally assume that mind is created by, or emerges from the cells and the circuits of the brain.

Another view is that the mind uses or interacts with cells and brain circuits like a driver would use a vehicle
Since no one has been able to explain what a subjective experience is, and how it relates to the brain, all theories about the nature of the mind are speculative.
.....
Via
Ricard Lloria