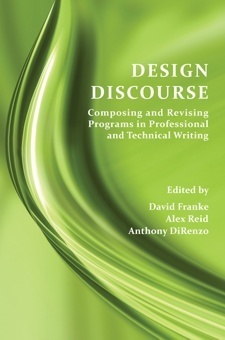 Levi Bryant has a great post on the problem with the term "construction." I think his point echoes those that Latour has been making for some time.
...
The alternative is a kind of anecdotal sharing. And I am fully in support of talking about teaching! As one of my grad school mentors, Steve North, discussed long ago, the "lore" of the hallway and office is one of the central sites of teaching knowledge. Lore has its own kind of networks, its own constructedness. However, lore has a different relationship than assessment to other (knowledge) objects. Conventionally we might say that when we shift from lore to scholarship about teaching that this is a purely discursive shift or that it is about social-power relations. These things are partly true I think, but they are only part of the story. The other part is that research is constructed differently and thus has different strengths in its mediation of network relations, and this construction is not "purely" discursive. It has to do with the world of objects as well.
...
So, for example, we might anecdotally say that our undergrads are good at the close reading of texts but struggle with incorporating secondary sources, that they convey a real enthusiasm for the literature they read but are ambivalent about critical methods. (I don't know if any of these things are true. This is purely a hypothetical example.) Actually it's a little more than hypothetical. It reflects broad common assumptions about students and about what is difficult to do in English or more generally in college. These anecdotal things we say about students are largely stable over the years, but interestingly they have little impact on curriculum. We might exchange lore about how we try to address these concerns, but those exchanges do not add up to a substantive change. However we try, to whatever extent we try, anecdotal sharing doesn't create knowledge objects with the force necessary to make change happen.
...
I think this is clearly evident.
However, we could start an assessment from the anecdotal hypothesis that students struggle with incorporating secondary sources into their writing. We could create a tool that measures these incorporations so that we might construct some knowledge across the program about student performance that might help us fine tune our anecdotal observations and link them together with greater strength. Then (the big step), we might move the issue out of the student and into the network. That is, rather than identifying poor research practices as a student deficiency, we could understand them as a network effect. We could ask, how could we alter the conditions of the classroom and the curriculum to alter this network effect? This goes far beyond the advice of lore because it demands a significant shift in the conditions in the department: a shift that lore is not strong enough to produce.
...
This is why, when it comes to assessment, I always ask "What kind of knowledge would we require in order to make a substantive change?" That question asks not only about the specific knowledge statement but the process by which the knowledge is constructed. Anecdotes are not strong enough. And my concern for the humanities is that it doesn't believe that any knowledge is strong enough to make such decisions. This, of course, does not mean that curriculum doesn't happen or that changes don't occur. It simply means that we deny ourselves the opportunity to produce knowledge that is strong enough to inform decision-making. Instead we are left with individual feelings, opinions, and beliefs and whatever they amount to. A skeptic might say that this is all that humanistic knowledge has ever been.
Via
Ana Cristina Pratas