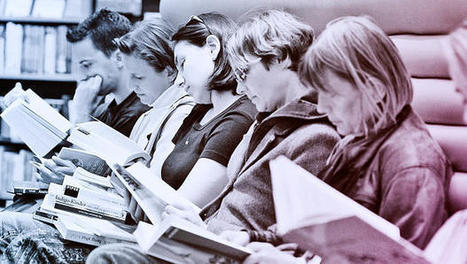 "I'll give up my printed books when you pry the last one from my cold, dead hands."

That's what I tell people when they ask me what kind of e-reader I have. As a technology journalist, author, and novelist, they expect me to own the latest Kindle or be an iBooks aficionado, and most seem genuinely shocked when I tell them I like my books on paper.

The reasons I give for preferring paper books are probably no different than what others have said: It's the smell, the feel, and the way books become decorative items on your shelf when you are done absorbing all the wonderful words they contain.

But as a technology journalist, I also know that one day I will be dragged into the digital book future whether I like it or not--or be left behind with no new stories to read. That's why I decided to sit down with Henrik Berggren, CEO of a small but growing app called Readmill that seems to have its pulse on the future of reading.

Talking with him, I discovered that compared to what Readmill is planning, today's e-books might as well be dusty scrolls of parchment. In the future, e-books are going to explode beyond just containing stories, becoming niche social networks where we discuss our favorite passages with other readers and even authors and publishers buy our data to make more informed decisions. So hold on tight, book lovers. Reading as we know it will soon change, forever.