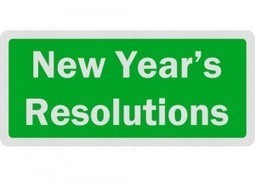 Wow, it seems like only yesterday we were all obsessed with the first (of what became many) Panda updates (which was initially called the Farmer Update) from Google and the New York Times story on JC Penney's Holiday 2010 foray into buying paid links. Oh, yeah, good times.
But 2012 is now staring us in the face, and as long as the ancient Mayan calendar merely resets back to the beginning of another cycle in December 2012, we have a lot to look forward to.
To help all of us in the SEO/link building community keep productive in the next year, I've come up with a set of New Year's resolutions for all of us to follow (besides, if we're wrong about the Mayans, at least we'll have something to occupy our minds for a little while!).