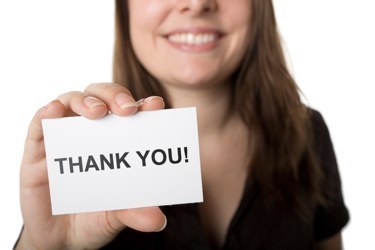 Everyone is looking for the best strategy for growing a blog. Is it SEO? PPC? CPV? Guest posting? Twitter? Facebook? CommentLuv? Networking? Attending conferences? Writing great content?
The list goes on—I could fill a page if I had to, and I'll bet that you could, too.
Every one of these strategies will work for some people, and some of these strategies will work for most people.
But there's only one strategy that I know of that will work for everyone, and unlike all the other strategies, I didn't learn it from other bloggers or internet marketing gurus.
I learned it from my parents.
The "strategy" to which I'm referring is just the common courtesy that we all know and expect. When someone does something nice for you, say two simple words: "thank you."...