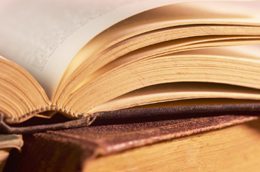 I read an excellent novel this weekend, Dana Spiotta's Stone Arabia. Like any good novel, it's about many things, but in particular, it made me think about the issue of self-curation.
In his "Chronicles," the character Nik elaborately archives his work in music and an alternate autobiography. He tells his sister Denise, "Self-curate or disappear."
As I was reading, I realized: I suffer from archive anxiety. Partly about my actual life, which is why I've adopted resolutions such as Keep a one-sentence journal and Suffer for fifteen minutes. They help me chronicle my life...