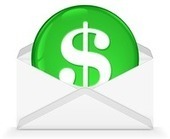 If you want to have an occupation on the Web, sooner or later you must find solutions for turning visitors into customers willing to pay for your services. Here's an article that will support you in this process. [note MG]
One of the most important aspects of your blog design is your sidebar.
For starters, it's often found on almost every single page—except for your landing pages.
With that amount of exposure, no wonder I say it's vital.
Question is how do you create a sidebar that's tailor made to convert your random visitors into loyal subscribers?
The 3 Vital Characteristics of High-Converting Blog Sidebar
By now you know I like to break things down into easy-to-implement action steps—and this article is no different.
So what's the genetic makeup of a high converting sidebar?
Keep reading.