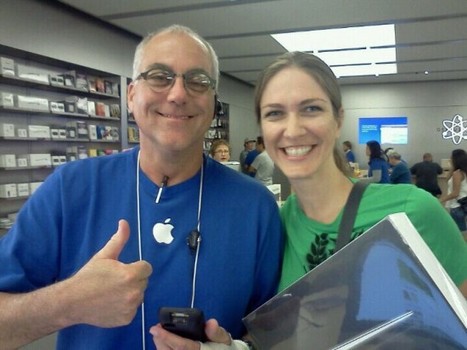 Today Steve Jobs announced his decision to change roles at Apple. This is definitely a day that should be celebrated as Steve has improved the lives of millions.
I find it veryironic as I arrived home a few hours ago with my very new and sexy 11″ Mac Book Air. I purchased it over the weekend and they had finished my data transfer as from my old bulky, painful to use Acer when I heard the news. Sad I thought!
I'm new to the Apple family and I really didn't know much about Steve except that he was the man behind those 'fancy' computers. I did a little Google search and found quite a bit and was inspired to write this.
He's quite the entrepreneur, trailblazer and geek. (Newsflash I know!)