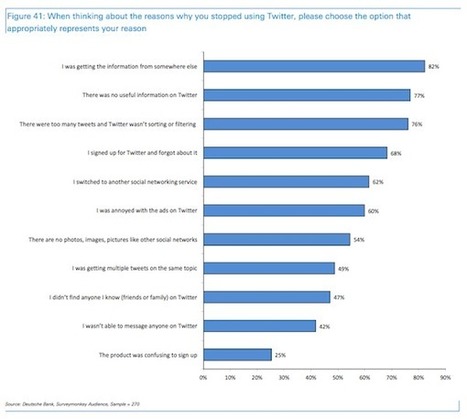 Why do people quit Twitter?
It's an important and expansive question, both for Twitter today and their place as a business and social platform heading into the future. Twitter's growth problem is well documented and if the company can't keep hold of the users that they convince to sign up they're in serious trouble. But with a monthly active user (MAU) uptake of just 2 percent in Q4 2013, something is seriously off.
So what's the problem? Why do so many Twitter users fail to stick around, and what can they do to resolve this issue?
Via
Brian Yanish - MarketingHits.com