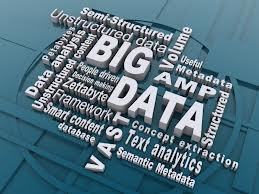 The combination of smartphones, tablets and connected devices will create a tidal wave of new data for businesses to store and process.
Data sources and types are exploding as mobile, the Internet of things and social produce exabytes of structured and unstructured data, commonly known as "big data".
IBM released the results of a study it had conducted with the University of Oxford. A full copy of the IBM study can be found here. The study surveyed 1,061 companies from across the globe. The survey found that twenty-eight percent of the firms interviewed were piloting or implementing big data activities. IBM outlined four phases of big data adoption, which include educate, explore, engage and execute. These stages are defined as follows:
Educate. This phase focuses on knowledge gathering and market observations.
Explore. After completing the education phase, companies will develop a strategy and roadmap based on business needs and challenges.
Engage. During the third phase, a business will pilot big data initiatives to validate value and requirements.
Execute. Companies in the fourth phase have deployed two or more big data initiatives and are continuing to apply advanced analytics.