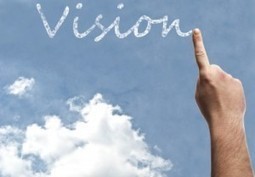 Traffic doesn't just happen.
It takes a lot of focused activity and hard work to generate consistent high levels of traffic to your website or other social media platforms.
However, the way to make this job both easier and more targeted is to take a step back and start from a more strategic place than the day-to-day numbers.
In order to get the greatest return on your traffic generating endeavours you need to have a specific vision for your social media marketing.
A clear social media marketing vision will help to create a mental picture of what you are trying to achieve so that your team will be focused and highly motivated, energised and inspired to achieve it.
the whole article: http://goo.gl/a3JGO