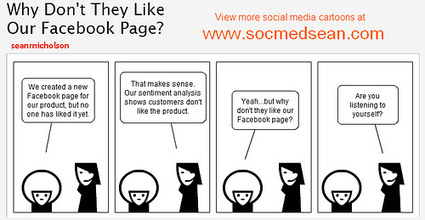 The first goal of internet marketing is getting people's attention. But there's too much noise today. And it's only getting worse. Your potential customers have thousands of things to pay attention to.
And their Twitter Stream or Facebook News Feed is already full of other alternatives to your product or service.
The problem is that companies want to rush in to the tools and tactics of social media, without giving much thought to their overall strategy.
And the result is that they look, sound, and feel just like everyone else. They're lost in a sea of mediocrity.
So the key to social media is to stand out. If you want to see return on your efforts, then you need to separate yourself from the competition.
Here are 3 social media tips that you can use to save yourself hours of frustration.
the whole article: http://goo.gl/b1rrK