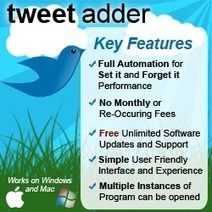 The article will go through 6 very simple strategies to get yourself unliked on Facebook. If you are following one of them, better stop right now!
Although I don't open Facebook that frequently, I'm bombarded with spam pretty much every time I do. A lot of you can probably relate to that and see themselves in a similar situation - some as the ones being spammed and others as the spammers themselves...
In whichever category you fall, today's post is for you. Below I will share with you 7 "strategies" to get yourself "unliked" (would've been nice if the unlike button existed, wouldn't it be?) on Facebook.
I don't advice you to do any of the above unless you want to lose friends and likes.
the whole article:
http://reviewzntips.blogspot.com/2012/07/facebook-strategies.html ;
by Daniel Sharkov