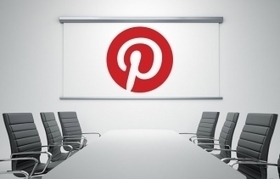 What you need to know to get your business started on the popular photo-sharing site.
Here are some key questions to ask:
1. What does my company want to achieve on Pinterest?
You may simply want to create a strong brand image, or you might hope to use Pinterest to help launch new products. Whatever your goal, defining it can help you decide which types of Pinterest boards to create and how to organize and promote your pins.
2. What types of images will best showcase my brand without being spammy?
Choose brightly colored, interesting pictures that show your followers how they can use your products and services in interesting, non-promotional situations.
3. Will other people be able to contribute to my company's boards?
With Pinterest's "Me + Contributors," you can invite clients, customers, employees and even similar brands, to contribute to a group board. They will be notified via email that you have invited them, and you will receive emails from Pinterest when they add pins to your group board. To be added as a contributor, a person has to be one of your followers already, and you must follow at least one of his or her boards.
4. How can I build an active community?
First, create several boards with compelling images. Then, make sure to #hashtag your pins with descriptive keywords that can help people find your images when searching Pinterest.