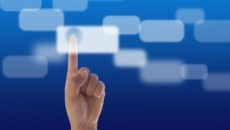 A new report sheds light on the age and gender distribution of 24 popular social networks, among them Facebook, Twitter, Pinterest, Reddit and Tumblr.
Age Distribution
More than half (55 percent) of Twitter users are older than age 35, and that Twitter average age of 37 (technically 37.3)? It's a few months older than the average of all users (36.9) across the 24 networks Pingdom studied.
LinkedIn had the highest percentage of users over age 55, and by far the highest average age: 44.2 years. Second to LinkedIn (at least age-wise) was Yelp, with an average user aged 42.2.